Buying A House Is For Suckers
Hmmmm. Could it be true? Could committing to a mortgage be a sucker move? We agree that a house, in itself, cannot make you rich. However, it CAN become an asset that offers tax benefits that renting cannot. And something tells me jail and a 30-year mortgage aren't THAT closely related. A home can be modified to meet desired appearance whereas a rental home cannot. Monthly payments made toward a house creates equity for the home owner, or the landlord. A house sold by an owner occupant can avoid a tax liability on the profit under pretty reasonable conditions and be reinvested into a new home. Or other property. We also agree that investing in real estate is wise, especially rental property, because tenants go to work to buy my retirement plan for us. Buying a house is not for suckers, it's an opportunity to anchor money that goes into someone else's property into your own. Along with owning a home, we encourage clients to purchase rental property or utilize self-directed IRAs to invest in property, notes, or many other options. Owning a business or two is fabulous, anything that generates passive income and where daily tasks can be delegated, as well. Sucker? Hardly.

What do you think of making a long-term commitment? Are you a sucker?
Click the link here: http://www.entrepreneur.com/article/270632 and see what you think.
Cheers! The McMillan Collection • Austintatious Real Estate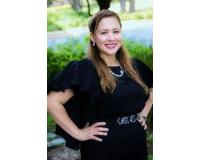 Author:
Lise Lucci
Phone:
512-650-9227
Dated:
February 16th 2016
Views:
419
About Lise: Lise Renee Lucci, Realtor, she specializes in Residential and commercial real estate. She has been ...