Lowincome Housing Gets Green Light From Kyle City Council
Low-income housing gets green light from Kyle City Council
Kyle issued support Nov. 17 for a multi-family development applying for low-income housing tax credits from the U.S. government.
Kyle City Council voted 5-0 to support and endorse Fairway Landings at Plum Creek, which will be located at the intersection of Kohlers Crossing and Benner Road if it comes to fruition. The resolution did not entail any appropriation of city of Kyle funds.
The Texas Department of Housing and Community Affairs requires developers applying for low-income housing tax credits to submit a resolution of no objection from cities in which they plan to locate projects.
"There has been incredible growth here," said Craig Lintner, senior vice president of development for Pedcor Investments, the project developer. "There is a desperate need for affordable housing really in this entire region but especially in Kyle. Home values have increased dramatically. For the city to be able to attract employers … they are going to want to make sure you have housing that is available across all price points, which is what we offer here."
The 216-unit Fairway Landings will have one-, two- and three-bedroom floor plans. Rent will range from about $640-$800 for a one-bedroom apartment to $1,000-$1,100 for a three-bedroom apartment, Lintner said.
Unlike a similar proposed development in Buda last year the agenda item did not receive opposition from community members at a Nov. 17 meeting.
Buda City Council issued support in February for a low-income housing development in the city, the Pointe at Overlook, and agreed to loan the developers $118,000 in connection with the construction of that project.
But the state vetting process for awarding tax credits did not recommend The Pointe at Overlook, and the development ultimately fizzled out.
No such funds appear to be on the mind of Pedcor Investments. A presentation by the development company said it is not seeking "soft money" or "fee waivers."
Tony Spano, project manager with Plum Creek Development Partners, said the development is in line with the vision of Plum Creek for a walkable neighborhood with a diversity of income levels. Spano said the Fairway Landings project would "add value" to the community.
Welcoming the development, Council Member Diane Hervol said the Oct. 30 flood left some Kyle residents homeless. An affordable housing community could help people at different income levels stay in Kyle, she said.
"I am very excited about this particular project because this will make it affordable for those types of residents to be able to continue to live here in Kyle," Hervol said.
See original article at: http://communityimpact.com/2015/11/18/low-income-housing-gets-green-light-from-kyle-city-council/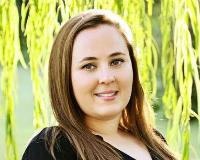 Author:
Tricia Shirk
Phone:
541-419-7703
Dated:
November 22nd 2015
Views:
164
About Tricia: I was raised in a small town in Central Oregon. I relocated to Austin TX in 2014 to pursue my real e...