Austin Upscale Sustainable Apartment Project Underway
Austin upscale sustainable apartment project underway on East Riverside

Jan BuchholzSenior Staff WriterAustin Business Journal

It's been more than three years since Presidium Group purchased nearly nine acres near East Riverside Drive and Wickersham Lane. Finally, the company is moving ahead with the construction of 353 apartment units that will include a variety of sustainability features — efficient heating and air conditioning systems, water conservation systems and real time energy usage monitoring tools, for example.
Located at 4711 E. Riverside Drive, the project is dubbed "Edison." The total cost is $71 million, according to the Presidium website. Completion is projected for first quarter 2019.
Page is the architect in collaboration with Presidium's design team, and Cadence McShane is the general contractor. Click on the photo with this story to see renderings and the site plan.
Presidium owns other land in the area and operates a substantial portfolio of existing apartments in Austin, Dallas, Fort Worth and San Antonio.

The company appears poised to amplify its Austin presence. Recently, Presidium made two finalists lists — one for the development of a city block immediately south of Republic Square Park and another for the acquisition of two properties owned by the Austin Independent School District. The former currently is a surface parking lot owned by Travis County. Commissioners are vetting proposals for future development from eight firms, including Presidium.
Presidium also has submitted bids to buy two assets owned by Austin ISD, including the Carruth Administration Center, 1111 W. Sixth St.
Presidium submitted one of the highest AISD bids, $35 million, for the property located near Lamar Boulevard and West Sixth Streets — one of the busiest intersections in the city. Presidium also bid $13 million for the Allan Center in East Austin, a former elementary school.
It's unknown when AISD will make a decision on the sale of several surplus real estate assets.
In the meantime, expect to see major activity at the Edison, which for many months has been surrounded by a fence and signage. Units will range from 516-square-feet studios to 1,231-square-feet, two-bedroom units. Monthly rents likely will range from about $1,187 to $2,144.
The East Riverside Drive corridor is gaining substantial traction as an appealing area for young professionals. It's near downtown and is close to a route to Austin-Bergstrom International Airport. Oracle Corp. is building a massive campus there, which is expected to be finished late this year or early 2018.
See Original Article at: http://www.bizjournals.com/austin/news/2017/02/27/austin-upscale-sustainable-apartment-project.html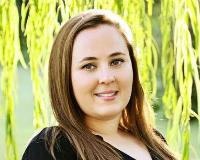 Author:
Tricia Shirk
Phone:
541-419-7703
Dated:
March 15th 2017
Views:
174
About Tricia: I was raised in a small town in Central Oregon. I relocated to Austin TX in 2014 to pursue my real e...