35 Things Everyone Should Do In Austin Texas Before They Die
35 Things Everyone Should Do In Austin, Texas, Before They Die
Whether you're a longtime resident or just trying to hang like a local during SXSW, these are the things that everyone should check off their bucket list in ATX. Mostly they involve eating, drinking, and natural beauty — that's how we do it in Texas.
Summer Anne BurtonBuzzFeed Staff


1.

Pack a picnic and head to gorgeous natural swimming grotto Hamilton Pool.
Flickr: 95572727@N00
This magical place on earth was formed when the dome of an underground river collapsed, leaving a ring of waterfalls and a gorgeous natural swimming pool.
2.

Watch cute old people two-steppin' at the

Broken Spoke.
Flickr: charliellewellin
This dusty dancehall is a touch of authentic Texas 10 minutes from downtown Austin. If you get to see Dale Watson play, you're doubly lucky.
3.

See the city's 1.5 million Mexican Free-Tailed Bats emerge from underneath the Congress Bridge at dusk.
Flickr: 30501611@N00
The best vantage point for the bats is to just stand on the Congress Bridge, but there are also boats you can rent out and hills to picnic on. Afraid of bats? Learn more about them because they are actually awesome and the population under the bridge eat 10,000–20,000 pounds of insects and pests each night (!).
4.

Compare the breakfast tacos at as many local favorites as your stomach can handle and determine your own personal winner.
Are you more of a Torchy's girl or a Taco Mex lady? Oh, you prefer Papalote? Good choice, v. classy.
5.

Jump into the giant year-round 70-degree spring-fed heart of the city, Barton Springs Pool.
Flickr: 71966930@N00
That chill you'll feel when you first get in is just your heart filling up with the positive vibes that enchant this entire natural place.
6.

Spend some time in the amazing ladies bathroom atDonn's Depot.
The most amazing little bathroom in the world is attached to an almost equally amazing divey piano bar on West 5th St. There's a CARPETED NOOK that you have to climb up a ladder to get to where you can look out over the entire bar / spy on your boyfriend.
7.

Sift through the photographs and antique whimsy of strangers at

Uncommon Objects.
The South Congress store is packed from ceiling to floor with baubles, dolls, furniture, jewels, taxidermied animals, and my favorite — mysterious antique photos from strangers whose memories are just waiting for you to come rescue them.
8.

Watch the fireworks over Lady Bird Lake or Lake Austin from a tiny boat.
Flickr: 95572727@N00
Literally the most romantic thing you could ever do, probably in life.
Flickr: 48680109@N04
You will get drunk on guacamole and the infinite salsa bar as well. Sitting on the patio is the best place to be if you're planning to get loud.
10.

Hike up to Mount Bonnell and make out.
Flickr: 29697878@N00
11.

Do some hipster gazing and coffee drinking atSpiderhouse.
Flickr: 64143167@N06
Adjacent to the UT campus, Spiderhouse has been the destination for under-21 dates, chain-smokers, and those too cool for the downtown bar scene for close to 20 years. If you need a place to read your worn paperback Kerouac novel and pick up a cutie with glasses, this is your heaven.
12.

Get contemplative among the waterlilies and quiet statues at

Umlauf Sculpture Garden.
Flickr: kthread
A chill retreat when even Austin's laid-back version of hustle is too much for you.
13.

Go pore over David Foster Wallace's papers at theHarry Ransom Center

and see if you get more intelligent by osmosis.
hrc.utexas.edu
The HRC has a huge collection of Wallace's ephemera, books, and correspondence, including over 300 annotated books from Wallace's library.
14.

Witness the burnt orange insanity of a University of Texas home football game.
Flickr: 14489732@N00
Texas <3s its football. If UT isn't your jam, the bleachers of any Austin high school game are also the perfect way to spend a Friday evening.
15.

Nosh on some delightfully weird and delicious vegetarian dishes at

Veggie Heaven.
Flickr: 84184014@N00
I particularly recommend "Protein 2000," the hilariously named best-selling menu item that's basically a plate of fried vegetable protein covered in delicious sweet brown sauce. You might also notice that the restaurant's owners feed everyone who comes to the door to ask for food, regardless of whether they have anything in their pockets.
16.

Go to see your favorite movie like you've never seen it before at the

Alamo Drafthouse.
zagat.com
The best movie theater in the world according to big fans like Quentin Tarantino, Richard Linklater, and Elijah Wood, plus the entire population of Austin basically. The Alamo serves food and beer during the film and dots their new release schedule with weird and wonderful revivals, quote-alongs of cult classics, and marathons like the Lord of the Rings feast or a screening of all eight Harry Potter movies.
Flickr: 26809429@N02
People who aren't from Austin sometimes refer to it as an "island" inside Texas or some other similar attempted compliment, but true Austinites love being Texans and are stoked as heck on learning more about Texas history.
18.

Finally get a chance to sing your

real

favorite song at karaoke with

Karaoke Underground.
Facebook: 123133827702715
The punk and indie karaoke specialists have a standing first Saturday of the month gig at Nomad bar if you've always dreamt of karaoking your favorite Sleater-Kinney song but never got the chance.
19.

Eat at East Side Kings and drink all night on the back porch of

The Liberty.
Paul Qui's been serving up beet fries and deliciousness from a trailer in the back of the Liberty Bar since before he won Top Chef and got all fancy on us. It's still my favorite of his now many institutions, and as a bonus you're at the favorite bar of the coolest people in Austin (my friends).
20.

Get lost in the rows upon rows of new and vintage pinball machines and arcade games at

Pinballz Arcade.
Flickr: 71606984@N00
AND IT'S BYOB.
21.

Spend a date playing among the uncanny valley characters of

Peter Pan Mini-Golf.
Flickr: 44578381@N05
It's fun AND horrifying! And it's BYOB and if you call in advance they'll put your name on the marquee for free!
22.

Do the full loop of the Lady Bird Lake Hike & Bike Trail.
kut.org
If you're into running, it's a joy. If you're not, bring some stale bread for the ducks, geese, and swans that like to chill nearby.
23.

Dig through stacks on stacks on stacks of wonder at the

Austin City Wide Garage Sale.
thepinksamurai.blogspot.com
If you love thrifting or antiquing, your eyes will go as wide as saucers as soon as you walk in the door.
24.

Stumble upon some "yarn-bombed" trees.
Flickr: 55569773@N00
The yarn-bombing movement originated in Texas and is easy to spot in Austin if you keep your eyes peeled for the little bursts of magic.
25.

Try a selection of beer served lovingly by the experts at

The Whip In.
And while you're there try some hot curry at the dhabapub and see some tunes on its tiny perfect stage.
upload.wikimedia.org
So good that it will haunt you for the rest of your life if you don't live close enough to pop in anytime.
27.

Spend one (ONE!) regrettable night on Dirty Sixth.
Flickr: elchupacabra
Just don't make a habit of it, OK?
28.

Gather up the courage to visit Hippie Hollow, Austin's clothing-optional swimming spot.
upload.wikimedia.org
It's actually quite beautiful so long as you don't mind naked people.
29.

Wait in line for hours for

Franklin BBQ.
yelp.com
It's actually worth it, and all of the waiting will just make you appreciate it more.
30.

Admire the peacocks just wanderin' around at Mayfield Park.
Flickr: 86029670@N00
They are pretty.
31.

Explore the eerily beautiful natural wonder of Longhorn Caverns.
Flickr: eschipul
Created over thousands of years by water on limestone bedrock, this is one of those places that feels like a different planet. Perfect for a day trip.
32.

Wander through the wonder of the Cathedral of Junk.
Flickr: austins_only_paper
This art attraction is located in one backyard of an otherwise quiet neighborhood in South Austin and it's basically like Hoarders if Hoarders made you feel inspired and invigorated instead of sad.
33.

Look at an amazing collection of natural artifacts you can examine yourself at the

Austin Nature & Science Center.
insidenanabreadshead.com
This cool place feature wild animals that can't be released back into the wild, but the real treasure is in the "naturalist's workshop," a room full of skills, snakeskins, and fossils you can feel, hold, and stare at for hours.
34.

See a show or a summer movie at the historicParamount theater.
bernardoni.com
The theater was built in 1915 and woo boy is it beautiful.
Flickr: 64222254@N00
First Lady Johnson was a fierce conservationist who loved wildflowers and spent much of her life working to preserve wild spaces. Remember her and take in all the beauty one heart can handle in one fell swoop at the Wildflower Center named in her honor.
See original article at: http://www.buzzfeed.com/summeranne/do-or-die-austin-texas#.nmvzb6B7r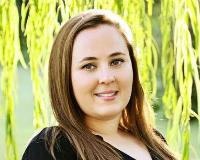 Author:
Tricia Shirk
Phone:
541-419-7703
Dated:
November 25th 2015
Views:
162
About Tricia: I was raised in a small town in Central Oregon. I relocated to Austin TX in 2014 to pursue my real e...