Top 5 Things To Do In Austin This Weekend
Top 5 things to do in Austin this weekend
Enjoy aConan the Barbarian-inspired improv epic at The Hideout Theatre this weekend.Photo by Steve Rogers
Catch Jewel in concert at The Settlement Home's 100th anniversary celebration this Sunday.Jewel/Facebook
Listen to the sounds of violinist Jennifer Frautschi at the Long Center.Photo by Lisa-Marie Mazzucco



The Long Center for the Performing Arts
Get Directions - 701 W. Riverside Dr. Austin
Get Directions - 1100 East 5th St. Austin
Courtyard Marriott Downtown
Get Directions - 300 East 4th Street Austin
The Hideout Theatre
Get Directions - 617 Congress Avenue Austin
While you've been working for the weekend, we've been rounding up the five best events for your free time. From intimate violin concerts to a riveting murder mystery dinner, this weekend is sure to be awesome. For a full list of happenings in the city, check ourevents calendar.
Decks in the Park and Utopiafest present Free for Y'all
As part of Austin Free Week 2016, the city's finest production crews and music festivals are teaming up for an unforgettable two-day music blowout. Head to Fair Market for an interactive, otherworldly festival scene featuring music everyone will love. Get ready to hear an electronic/hip-hop DJ showcase courtesy of Decks in the Park and live music courtesy of Utopiafest.
Friday, January 8 and Saturday, January 9 at noon
Austin Symphony Orchestra presents Jennifer Frautschi
Settle in at the Long Center for the Performing Arts and enjoy the sounds of acclaimed violinist Jennifer Frautschi. Arrive early and listen in on a pre-concert talk given by Bob Buckalew. Tickets are $12 to $75.
Friday, January 8 and Saturday, January 9 at 8 pm
The Hideout Theatre presents Savage SwordsThe Dinner Detective Austin
Spend your Saturday evening enjoying a good mystery and meal at the Courtyard Marriott Downtown. Originally hailing from Los Angeles and Chicago, the award-wining interactive murder mystery dinner show is in Austin for a limited time. Your $59.95 ticket includes a four-course meal and tons of suspense. Experience the thrilling evening with some of Austin's most talented improvisers and comedians mixed in with the crowd — making everyone a suspect. Will you be able to decipher who done it?
Saturday, January 9 at 6 pm
Gather your thespian buddies and pop over to Hideout Theatre for an epic performance inspired by Conan the Barbarian. Savage Swords: Improvised Heroic Tales features a completely improvised fable set in the world of Robert E. Howard's Conan universe. With imaginative suggestions from the audience, the epic is one you won't want to miss. Tickets are $15.
Saturday, January 9 at 8 pm
The Settlement Home's 100th Anniversary Celebration featuring Jewel
In honor of 100 years of The Settlement Home for Children, the organization is throwing an anniversary celebration with Austin flair. Spend your Sunday evening at the Long Center and with a memorable concert by Jewel. Tickets are $79 to $129.
Sunday, January 10 at 7:30 pm
See Original Article at: http://austin.culturemap.com/news/entertainment/01-07-16-top-5-things-to-do-in-austin-this-weekend-theater-music-dinner-comedy/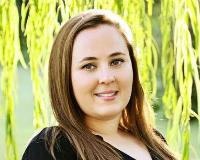 Author:
Tricia Shirk
Phone:
541-419-7703
Dated:
January 8th 2016
Views:
170
About Tricia: I was raised in a small town in Central Oregon. I relocated to Austin TX in 2014 to pursue my real e...